LiveWell Integrative Medicine was founded by Shadi Vahdat, MD, who will personally supervise every aspect of your care.

Dr. Vahdat has dedicated her career to diagnosing and addressing the root causes of illnesses through traditional and Functional Medicine. She takes the time to understand the underlying causes of medical problems, so patients can stop managing symptoms and start managing their ongoing journey towards healing, prevention and optimal health.
Dr. Vahdat has taken care of patients in all stages of health and illness – from minor ailments to life-threatening conditions. Dr. Vahdat combines unique and distinguished training in both Functional and Western Medicine. She is a board-certified physician in internal medicine, with a decade-long history of experience in some of the best academic medical centers in the US. She has held academic positions in those centers with the responsibility of teaching future doctors. She also enjoyed a fellowship at the UCLA Center for East-West Medicine, where she studied traditional Chinese medicine and acupuncture.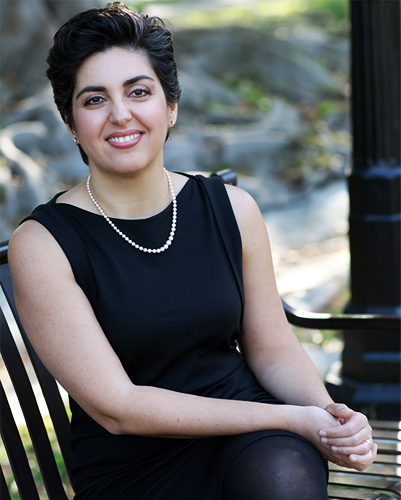 Highlights of Dr. Vahdat's training:

University of California Berkeley – BA in Molecular and Cell Biology (1989-1993)
Albert Einstein College of Medicine, New York, NY – Doctor of Medicine (1994-1998)
Scripps Clinic, La Jolla, CA – Residency in Internal Medicine (1999-2001)
Sequoia Hospital, Redwood City, CA – Hospital physician. Cared for hospitalized and critically
ill patients (2002-2004)
UCLA Medical Center– Assistant Clinical Professor and Hospital Physician responsible for evaluating, admitting and caring for hospitalized patients. Also teach interns and residents about both Conventional and Integrative Medicine (2006-Current).
UCLA Center for East-West Medicine – Fellowship in traditional Chinese medicine and acupuncture.
HELMS Medical Acupuncture Training – Chosen by the US military to teach this discipline to its physicians.
UCLA Urban Zen Training – Learned integrative treatment modalities such as in-bed yoga, Reiki, aromatherapy, and mindfulness / meditation within the inpatient setting.
Yoga Therapy Training/Certification (200-hour teacher training) – Yoga Therapy consists of the application of yoga principles, methods and techniques for specific ailments and health conditions
Research – Dr. Vahdat has authored several research papers on cardiovascular medicine.
Additionally, what sets Dr. Vahdat apart is the ability to work effectively with the best conventional specialists and other holistic practitioners. Conversely, patients are referred to the center by many types of practitioners, including conventional medical doctors, acupuncturist, naturopathic doctors, and therapists.